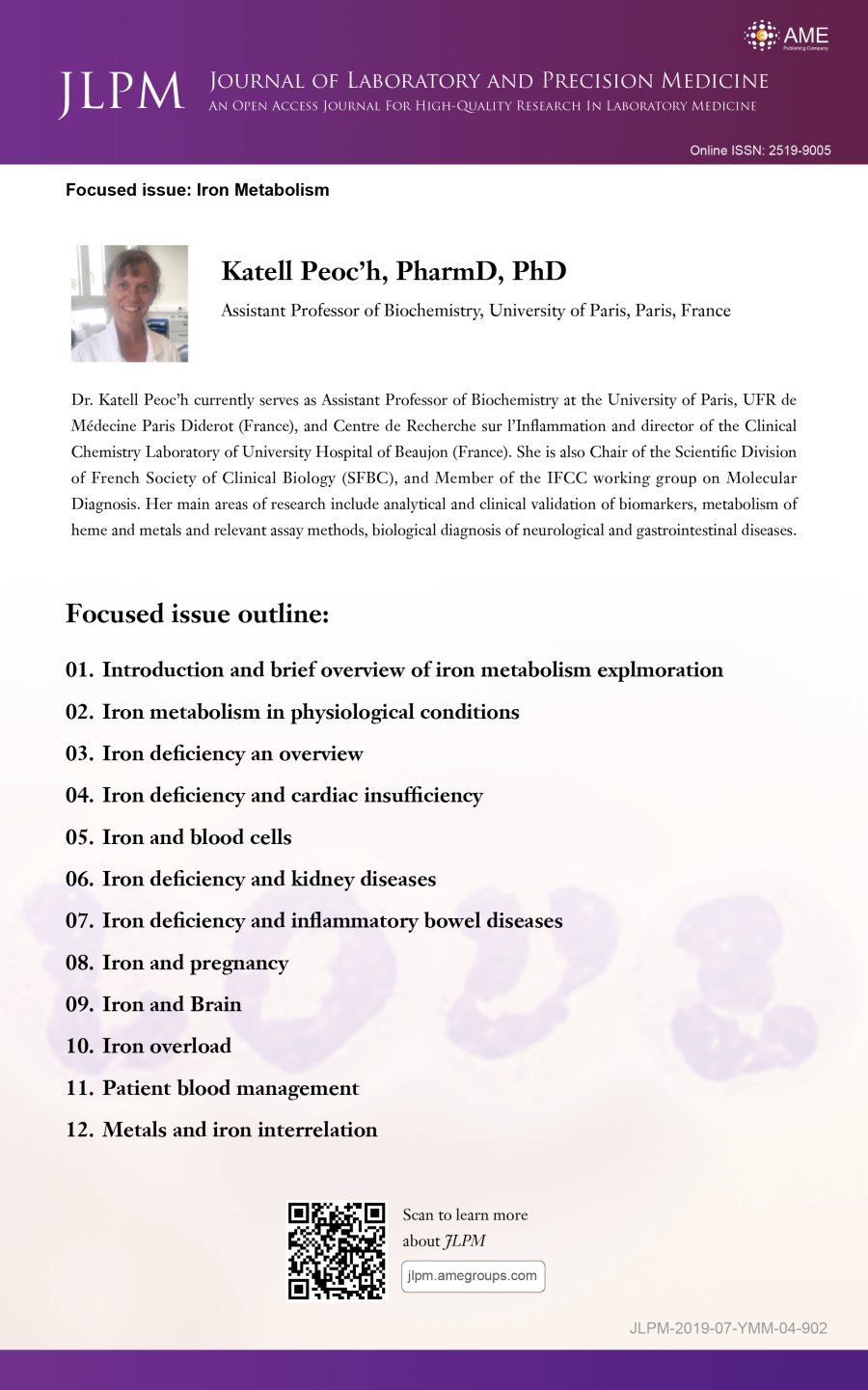 This focused issue on "Iron Metabolism" is edited by Katell Peoc'h, from University of Paris, Paris, France.
Dr. Katell Peoc'h currently serves as Assistant Professor of Biochemistry at the University of Paris, UFR de Médecine Paris Diderot (France), and Centre de Recherche sur l'Inflammation and director of the Clinical Chemistry Laboratory of University Hospital of Beaujon (France). She is also Chair of the Scientific Division of French Society of Clinical Biology (SFBC), and Member of the IFCC working group on Molecular Diagnosis. Her main areas of research include analytical and clinical validation of biomarkers, metabolism of heme and metals and relevant assay methods, biological diagnosis of neurological and gastrointestinal diseases.
Focused issue outline:
Introduction and brief overview of iron metabolism explmoration
Iron metabolism in physiological conditions
Iron deficiency an overview
Iron deficiency and cardiac insufficiency
Iron and blood cells
Iron deficiency and kidney diseases
Iron deficiency and inflammatory bowel diseases
Iron and pregnancy
Iron and Brain
Iron overload
Patient blood management
Metals and iron interrelation
Disclosure:
The series "Iron Metabolism" was commissioned by the editorial office, Journal of Laboratory and Precision Medicine without any sponsorship or funding. Katell Peoc'h is serving as the unpaid Guest Editor for the series.