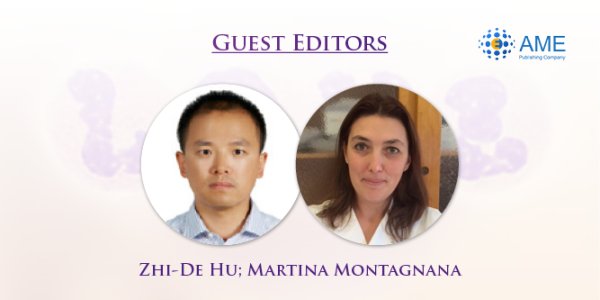 This series on "Laboratory Medicine in Pregnancy" is edited by Dr. Zhi-De Hu, from Department of Laboratory Medicine, the Affiliated Hospital of Inner Mongolia Medical University, Hohhot, China; and Dr. Martina Montagnana, from Clinical Biochemistry Section, Department of Neurological, Biomedical and Movement Sciences, University of Verona, Verona, Italy.
Laboratory testing plays a multifaceted role in pregnancy, such as monitoring the physiological status of maternal and fetus body, predicting the outcomes or complications during pregnancy, and diagnosing abnormalities in fetal development. This focused series summarizes the recent research progress in laboratory testing and pregnancy. We also wish to express our sincere gratitude to the authors of this special issue of the journal, trusting that these articles may be of interest for our readership and may be helpful for better management of pregnancy.
Disclosure:
The series "Laboratory Medicine in Pregnancy" was commissioned by the editorial office, Journal of Laboratory and Precision Medicine without any sponsorship or funding. Martina Montagnana and Zhi-De Hu are serving as the unpaid Guest Editors for the series.