Over the year, many JLPM reviewers have made outstanding contributions to the peer review process. They demonstrated professional effort and enthusiasm in their reviews and provided comments that genuinely help the authors to enhance their work.
Hereby, we would like to highlight some of our outstanding reviewers, with a brief interview of their thoughts and insights as a reviewer. Allow us to express our heartfelt gratitude for their tremendous effort and valuable contributions to the scientific process. 
March, 2021
Tze Ping Loh, National University Hospital, Singapore
March, 2021
Tze Ping Loh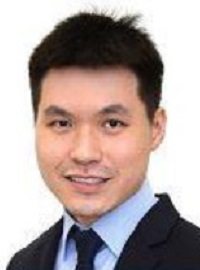 Dr. Tze Ping Loh was born in Penang, Malaysia. He obtained his undergraduate medical degree from the Royal College of Surgeons in Ireland-Penang Medical College, and undertook his Fellowship (Royal College of Pathologists, UK) training in chemical pathology at the National University Hospital, Singapore. He currently serves as Consultant, Director of Informatics and Research Director at Department of Laboratory Medicine, National University Hospital, Singapore. His areas of interest include biomarker discovery and translational research (molecular diagnostics and chemical pathology), outcome research of established/ novel biomarker, pediatric general biochemistry and laboratory management.
On the importance of peer review, Dr. Loh says, "A peer review is a process where the product of an academic endeavor is subject under the scrutiny of a trained colleague in the field. It provides an opportunity to refine the thoughts and presentation of the scientific content and helps maintain a minimum rigor of the scientific literature."
To Dr. Loh, a constructive review always seeks to improve the overall scientific understanding and validity of the field of study, even though it may occasionally mean rejection as an outcome. On the contrary, a destructive review is generally one that is not undertaken by colleagues with relevant experience/expertise, or one that is not motivated by scientific rigor.
Even though peer-reviewing is non-profitable, Dr. Loh sees it as an opportunity to learn what is new and important in the field and an opportunity to have an intellectual exchange with another expert in the field is most exciting and rewarding, so he keeps motivating himself to review on a regular basis.
Lastly, Dr. Loh advocates the use of reporting guidelines in scientific studies, "Reporting guidelines are conceived and produced to ensure that a (minimum) standard is set for reporting a study. This will help the research community examine to strength and limitation of the study and put the findings in the right context. Additionally, it ensures that all relevant information is reported so that the experiments can be replicated independently or pooled together for meta-analysis. Arguably, these guidelines should be considered at the conception of the relevant studies to ensure the rigor of the study outcomes. A well-written manuscript that follows these guidelines ensures that all important information is available to the reviewer to make the best assessment and recommendation of the manuscript."